Down Down
Status Quo
23 hours ago
Suffragette City (2002 Remaster)
David Bowie
23 hours ago
Are You Experienced?
The Jimi Hendrix Experience
23 hours ago
Hey Jealousy
Gin Blossoms
23 hours ago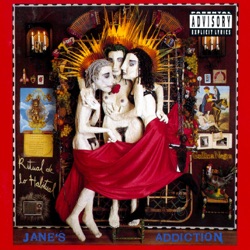 Been Caught Stealing
Jane's Addiction
23 hours ago
In the Air Tonight
Phil Collins
23 hours ago
Caught in the Middle
The Temperance Movement
23 hours ago
Stealin'
Uriah Heep
23 hours ago
Pour Some Sugar On Me
Def Leppard
23 hours ago
Naked
Reef
23 hours ago
Mehr sehen
Planet Rock Live
Where Rock Lives
Planet Rock is a commercial digital radio station that broadcasts nationally on Sound Digital DAB multiplex from studios at United Kingdom. Just like its sister stations absolute and magic, it is also owned and operated by Bauer Media Group.
Planet Rock was launched on 15 November 1999 and until today it continues to play classic rock music.
Regular presenters include Paul Anthony, Wyatt Wendels,Darren Redick and Murray J.
Kategorien:&nbsp
Classic Rock
Frequenzen Planet Rock
London: DAB
Zeitplan
| Zeit | Programm |
| --- | --- |
| 00:00 - 01:00 | The Blues Power Sunday Brunch |
| 01:00 - 04:00 | Through The Night |
| 04:00 - 06:00 | The Hairy Rock Show |
| 06:00 - 10:00 | Breakfast with Mark Jeeves |
| 10:00 - 13:00 | Wyatt |
| 13:00 - 14:00 | The Planet Rock Jukebox |
| 14:00 - 18:00 | Murray J |
| 18:00 - 19:00 | The Rock Block |
| 19:00 - 22:00 | Nights With Alice Cooper |
| 22:00 - 23:00 | The New Rock Show |
| 23:00 - 00:00 | Planet Rock Plays It In Full |
| Zeit | Programm |
| --- | --- |
| 00:00 - 01:00 | Stateside |
| 01:00 - 04:00 | Through The Night |
| 04:00 - 06:00 | Nights With Alice Cooper |
| 06:00 - 10:00 | Breakfast with Ian Danter |
| 10:00 - 13:00 | Wyatt |
| 13:00 - 14:00 | The Planet Rock Jukebox |
| 14:00 - 18:00 | Murray J |
| 18:00 - 19:00 | The Rock Block |
| 19:00 - 21:00 | The Hairy Rock Show |
| 21:00 - 22:00 | Joe Elliott |
| 22:00 - 01:00 | Nights With Alice Cooper |
| Zeit | Programm |
| --- | --- |
| 01:00 - 04:00 | Through The Night |
| 04:00 - 06:00 | Nights With Alice Cooper |
| 06:00 - 10:00 | Breakfast with Ian Danter |
| 10:00 - 13:00 | Wyatt |
| 13:00 - 14:00 | The Planet Rock Jukebox |
| 14:00 - 18:00 | Murray J |
| 18:00 - 19:00 | The Rock Block |
| 19:00 - 20:00 | The Long Player's Little Brother |
| 20:00 - 22:00 | Mojo Rocks with Phil Alexander |
| 22:00 - 01:00 | Nights With Alice Cooper |
| Zeit | Programm |
| --- | --- |
| 01:00 - 04:00 | Through The Night |
| 04:00 - 06:00 | Nights With Alice Cooper |
| 06:00 - 10:00 | Breakfast with Mark Jeeves |
| 06:00 - 10:00 | Breakfast with Ian Danter |
| 10:00 - 13:00 | Wyatt |
| 13:00 - 14:00 | The Planet Rock Jukebox |
| 14:00 - 18:00 | Murray J |
| 18:00 - 19:00 | The Rock Block |
| 19:00 - 21:00 | Danny Bowes |
| 21:00 - 22:00 | Blues Power |
| 22:00 - 01:00 | Nights With Alice Cooper |
| Zeit | Programm |
| --- | --- |
| 01:00 - 04:00 | Through The Night |
| 04:00 - 06:00 | Danny Bowes |
| 06:00 - 10:00 | Breakfast with Ian Danter |
| 10:00 - 13:00 | Wyatt |
| 13:00 - 14:00 | The Planet Rock Jukebox |
| 14:00 - 18:00 | Murray J |
| 18:00 - 19:00 | The Rock Block |
| 19:00 - 22:00 | Friday Night Rocks with Andy Shier |
| 22:00 - 01:00 | Nights With Alice Cooper |
| Zeit | Programm |
| --- | --- |
| 01:00 - 05:00 | Through The Night |
| 05:00 - 07:00 | Mark Jeeves |
| 07:00 - 10:00 | Sam Hughes |
| 10:00 - 13:00 | Ian Danter |
| 13:00 - 14:00 | The Rock Block |
| 14:00 - 18:00 | The Request Show |
| 18:00 - 19:00 | Joe Elliott |
| 19:00 - 20:00 | Stateside |
| 20:00 - 22:00 | Mojo Rocks with Phil Alexander |
| 22:00 - 23:00 | Blues Power |
| 23:00 - 05:00 | Through the Night |
| Zeit | Programm |
| --- | --- |
| 05:00 - 07:00 | Mark Jeeves |
| 07:00 - 10:00 | Sam Hughes |
| 10:00 - 12:00 | The Hairy Rock Show |
| 12:00 - 13:00 | The Blues Power Sunday Brunch |
| 13:00 - 17:00 | The Request Show |
| 17:00 - 19:00 | Danny Bowes |
| 19:00 - 20:00 | My Planet Rocks |
| 20:00 - 00:00 | The Long Player with Mark Jeeves |
Top Songs
Letzte 7 Tage:
1. Keith Kenniff - Daybreak
2. Lowkey 303 - Happy Meal
3. Junior Senior - Move Your Feet
4. Jess Glynne - Hold My Hand
5. Juniore - Ah bah d'accord
6. Deep Purple - Smoke on the Water
7. The Beach Boys - Wouldn't It Be Nice
8. Wayward Sons - Until the End
9. Deep Purple - Smoke On the Water (US Edit)
10. Wizzard - Are You Ready to Rock
Letzte 30 Tage:
1. Lowkey 303 - Happy Meal
2. Keith Kenniff - Daybreak
3. Jess Glynne - Hold My Hand
4. Simon Arthur Rhodes - Gems of India
5. Junior Senior - Move Your Feet
6. Juniore - Ah bah d'accord
7. Thunder - Across the Nation
8. Florence + The Machine - Shake It Out
9. Deep Purple - Smoke on the Water
10. Frank Sinatra & Neil Diamond - Sweet Caroline
Verwandte podcasts
Kontakte
Adresse:&nbsp
One Golden Square London W1F 9DJ
Telefon:&nbsp
020 7434 1215
E-mail:&nbsp
radioplayer@bauermedia.co.uk
Soziale Netzwerke
Teilen
Kommentare