Hungry Eyes
Eric Carmen
23 hours ago
I Love Rock 'N Roll
Joan Jett & The Blackhearts
23 hours ago
Only You (Live)
Yazoo
23 hours ago
Venus
Bananarama
23 hours ago

You Spin Me Round (Like a Record)
Dead or Alive
23 hours ago
Keep On Loving You
REO Speedwagon
23 hours ago
Johnny Come Home
Fine Young Cannibals
23 hours ago
Material Girl
David Guetta & Madonna
23 hours ago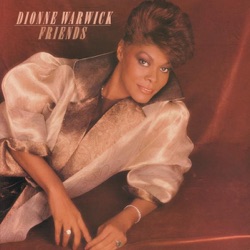 That's What Friends Are For (With Elton John, Gladys Knight & Stevie Wonder)
Dionne Warwick
23 hours ago
A Good Heart
Feargal Sharkey
23 hours ago
Mehr sehen
WONDER 80's Live
The 80's Flashback
For those who can't get enough of the 80s, WONDER 80's is the go-to radio station. Based in BO, this station is all about celebrating the iconic music of the era. From pop to rock, and everything in between, WONDER 80's has got you covered with a diverse range of tunes that'll have you reminiscing about the good old days.
With a lineup of shows that cater to different tastes, WONDER 80's ensures that there's never a dull moment. The station's passionate hosts and DJs are dedicated to bringing you the finest selection of 80s music, handpicked to keep you entertained and coming back for more. So, whether you're a local or just a fan of the 80s, WONDER 80's is the perfect soundtrack to your day.
Frequenzen WONDER 80's
Lissabon: Online
Top Songs
Letzte 7 Tage:
1. David Bowie & Queen - Crazy Little Thing Called Love
2. Aretha Franklin & Eurythmics - Sweet Dreams (Are Made of This)
3. Wham! - I'm Your Man
4. Michael Jackson - Beat It
5. Eddy Grant - Gimme Hope Jo'anna
6. Yes - Owner of a Lonely Heart
7. Diana Ross - Endless Love
8. Dusty Springfield - What Have I Done to Deserve This?
9. Culture Club - Do You Really Want to Hurt Me
10. Farhad Besharati - Careless Whisper Wham
Letzte 30 Tage:
1. Huey Lewis & The News - The Power of Love
2. Def Leppard - Love Bites
3. Fine Young Cannibals - Don't Look Back
4. REO Speedwagon - Keep On Loving You
5. Dionne Warwick - That's What Friends Are For (With Elton John, Gladys Knight & Stevie Wonder)
6. Kylie Minogue - Hand On Your Heart
7. Cyndi Lauper - Time After Time (feat. Cyndi Lauper)
8. Genesis - In Too Deep
9. David Bowie & Queen - Crazy Little Thing Called Love
10. Survivor - Eye of the Tiger
Teilen
Kommentare