Islands in Tranquility
Kool&Klean
23 hours ago
Step into Love
Brian Culbertson
23 hours ago
A Reason to Smile
Jim Adkins
23 hours ago
Your Sweet Smile
Gregg Karukas
23 hours ago
Belle Maria (feat. Peter White)
Euge Groove
23 hours ago
That's the Way of the World
Kim Pensyl
23 hours ago
Return Of The Rainman
Paul Hardcastle
23 hours ago
Tijuana Dance?
Rick Braun
23 hours ago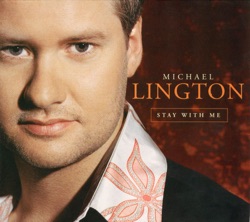 Pacifica
Michael Lington
23 hours ago
Miles and Miles To Go
Paul Brown
23 hours ago
Mehr sehen
101 SMOOTH JAZZ Live
The best smooth jazz mix
101 Smooth Jazz Radio is an online radio station that offers listeners a selection of the best instrumental smooth and mellow jazz music. The station live streams worldwide 24/7, without geographical restrictions.
Kategorien:&nbsp
Jazz, Easy Listening, Smooth Jazz
Frequenzen 101 SMOOTH JAZZ
Denver: Online
Los Angeles: Online
Miami: Online
New York City: Online
Top Songs
Letzte 7 Tage:
1. Tim Bowman - 7 Free
2. Bob Mamet - Greenstreet
3. Jonathan Fritzén - In Motion
4. Norman Brown - Down Here On the Ground
5. Mark Etheredge - Love Planet
6. Shakatak - Andre's Place
7. feat. Chaka Khan and Nathan East - Cinnamon Sugar
8. Lamb & Meyer - Bon Voyage
9. Chieli Minucci - Come As You Are
10. Steve Cole - From the Start
Letzte 30 Tage:
1. Demonchild L5 - Ape Mode
2. Tim Bowman - 7 Free
3. Shakatak - Andre's Place
4. Bob Mamet - Greenstreet
5. Oli Silk - All We Need
6. Yulara - Flyin' High
7. Roberto Vazquez - Thru Her Eyes
8. Jeff Golub - On the Beach
9. Ryan La Valette - New Beginnings
10. Shilts - Say Something
Kontakte
Soziale Netzwerke
Teilen
Kommentare