After the Thrill Is Gone
Eagles
23 hours ago
Go Your Own Way
Fleetwood Mac
23 hours ago
On and On
Stephen Bishop
23 hours ago
Breaking Us In Two
Joe Jackson
23 hours ago
Honesty
Billy Joel
23 hours ago
Levon
Elton John
23 hours ago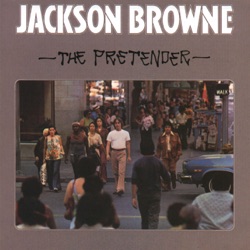 Your Bright Baby Blues
Jackson Browne
23 hours ago
Time
The Alan Parsons Project
23 hours ago
Sweet Seasons
Carole King
23 hours ago
Ride Like the Wind
Christopher Cross
23 hours ago
Mehr sehen
Soft Rock Radio Live
The Lighter Side of Classic Rock and More!
Soft Rock Radio is an online music radio station exclusively dedicated to the best of Classic and Soft Rock from the 70s, 80s, and 90s. By live streaming globally, it offers individuals worldwide the opportunity to listen live to a radio station modeled after classic radio stations pre-80s that privileged singer-songwriter acoustic music.
Here, listeners can enjoy the best Mellow, Soft, and Yacht Rock from the 70s to the 90s, with a light touch of occasional Pop music.
Kategorien:&nbsp
Classic Rock, 80s, 70s
Frequenzen Soft Rock Radio
Manchester: Online
Top Songs
Letzte 7 Tage:
1. SG Li Laun - Opp Pack
2. Toto - Hold the Line
3. Linda Ronstadt - Just One Look
4. Benjamin Orr - Stay the Night
5. Genesis - Follow You Follow Me
6. Crowded House - Don't Dream It's Over
7. Marty Balin - Hearts
8. Robert Palmer - Can We Still Be Friends?
9. Donald Fagen - I.G.Y.
10. Kenny Loggins - Whenever I Call You "Friend"
Letzte 30 Tage:
1. SG Li Laun - Opp Pack
2. James Taylor - Mexico
3. Steve Forbert - Romeo's Tune
4. The Doobie Brothers - What a Fool Believes
5. Cat Stevens - Morning Has Broken
6. Carole King - So Far Away
7. Bruce Hornsby & The Range - Mandolin Rain
8. Bread - Diary
9. Sanford Townsend Band - Smoke from a Distant Fire
10. Carole King - You've Got a Friend
Kontakte
E-mail:&nbsp
comments@softrockradio.net
Soziale Netzwerke
Teilen
Kommentare