Anti-Hero (feat. Bleachers)
Taylor Swift
23 hours ago
Alive and Kicking
Simple Minds
23 hours ago
Something Big
Shawn Mendes
23 hours ago
Blister In The Sun
Violent Femmes
23 hours ago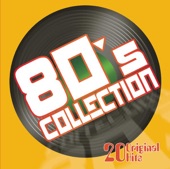 Wake Me Up Before You Go-Go
Wham!
23 hours ago
I Like You (A Happier Song) [feat. Doja Cat]
Post Malone
23 hours ago
Sweet Little Lies
bülow
23 hours ago
Otherside
Red Hot Chili Peppers
23 hours ago
With You
Tyler Shaw
23 hours ago
About Damn Time
Lizzo
23 hours ago
Mehr sehen
CFXJ Flow 93.5 FM Live
All The Best Throwbacks
The Move or CFXJ-FM is an urban contemporary radio station broadcasting from Toronto, Canada.
The Move promises to play all the best throwbacks from the 90s to now.
You'll listen to artists like Destiny's Child, No Doubt, Backstreet Boys, Lady Gaga, Justin Timberlake, Rihanna, Eminem, and Michael Jackson.
Main Programs
Blake Carter
Stacey Thompson
Mastermind
Sarah Bartok
Kate Conley
Main DJs
Peter Kash
Stacey Thompson
Sarah Bartok
Kate Conley
Kategorien:&nbsp
R&B, Hip Hop
Frequenzen CFXJ Flow 93.5 FM
Toronto: 93.5 FM
Top Songs
Letzte 7 Tage:
1. P!nk - Never Gonna Not Dance Again
2. OneRepublic - I Ain't Worried
3. Post Malone - I Like You (A Happier Song) [feat. Doja Cat]
4. Sia - Unstoppable
5. Britney Spears - Hold Me Closer
6. Taylor Swift - Anti-Hero
7. Majid Jordan - Waves of Blue
8. Sophie Simmons & Dirty Werk - Love Turns Lonely
9. Preston Pablo - Flowers Need Rain
10. Tate McRae - uh oh
Letzte 30 Tage:
1. Britney Spears - Hold Me Closer
2. Taylor Swift - Anti-Hero
3. OneRepublic - I Ain't Worried
4. Sia - Unstoppable
5. Harry Styles - Late Night Talking
6. Lizzo - About Damn Time
7. Sophie Simmons & Dirty Werk - Love Turns Lonely
8. Ria Mae - The Old Me
9. Preston Pablo - Flowers Need Rain
10. Harry Styles - As It Was
Kontakte
Telefon:&nbsp
416-872-0935
E-mail:&nbsp
music@flow935.com
Soziale Netzwerke
Teilen
Kommentare