Killing Me Softly
Fugees
23 hours ago
I Am, I Feel
Alisha's Attic
23 hours ago
Un-Break My Heart
Toni Braxton
23 hours ago
Walking In Memphis
Marc Cohn
23 hours ago
2 Become 1
Spice Girls
23 hours ago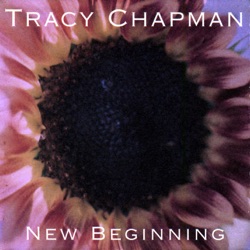 Give Me One Reason
Tracy Chapman
23 hours ago

Ordinary Angels
Frente!
23 hours ago
Everybody Hurts
R.E.M.
23 hours ago
I Can't Dance
Genesis
23 hours ago
Jesus to a Child
Aretha Franklin & George Michael
23 hours ago
Mehr sehen
Totally Radio 90s Live
Totally Radio 90's is a Australian digital radio station owned and operated by Totally Media. Best known for musical genres such as 90s and oldies.
Kategorien:&nbsp
90s, Adult Contemporary, Classic Hits
Frequenzen Totally Radio 90s
Adelaide: Online
Brisbane: Online
Canberra: Online
Darwin: Online
Gold Coast: Online
Hobart: Online
Melbourne: Online
Perth: Online
Sydney: Online
Mehr sehen
Top Songs
Letzte 7 Tage:
1. Jamiroquai - Canned Heat
2. En Vogue - My Lovin' (You're Never Gonna Get It)
3. Midnight Oil - King of the Mountain
4. Frente! - Accidently Kelly Street
5. Alannah Myles - Black Velvet
6. Eiffel 65 - Blue (Da Ba Dee)
7. Annie Lennox - Why
8. The Cranberries - Salvation
9. Pet Shop Boys - Go West
10. Spice Girls - Spice Up Your Life
Letzte 30 Tage:
1. The Living End - All Torn Down
2. Dr. Alban - Sing Hallelujah
3. Ace of Base - All That She Wants (Joeysuki Remix)
4. Gina G. - Ooh Aah (Just a Little Bit)
5. Peter Andre - Gimme Little Sign
6. Everything But the Girl - Missing (Live)
7. Jamiroquai - Canned Heat
8. Jimmy Barnes - Let's Make It Last All Night
9. Soul Asylum - Runaway Train
10. En Vogue - My Lovin' (You're Never Gonna Get It)
Kontakte
Soziale Netzwerke
Teilen
Kommentare