Pride (In the Name of Love) [Remastered]
U2
22 hours ago
I'm Only Shooting Love
Time Bandits
22 hours ago
No More Lonely Nights
Paul McCartney
22 hours ago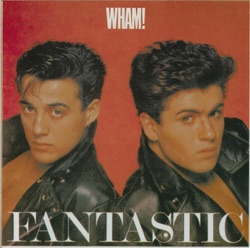 Club Tropicana
Wham!
22 hours ago
Something Happened on the Way to Heaven (Live)
Phil Collins
22 hours ago
Bigmouth Strikes Again
The Smiths
22 hours ago
How Am I Supposed to Live Without You
Michael Bolton
22 hours ago
Father Figure
Aretha Franklin & George Michael
22 hours ago
I Gotta Try
Michael McDonald
22 hours ago
December, 1963 (Oh, What a Night) [Live]
Frankie Valli
22 hours ago
Mehr sehen
Rádio 80 FM Live
Os maiores hits dos anos 80!
Rádio 80 FM é uma emissora de rádio online que transmite para todo o mundo através da Internet os maiores sucessos musicais nacionais e internacionais dos anos 80, incluindo versões ao vivo e remixes.
Rádio 80 FM é uma emissora privada sem qualquer ligação a uma rede de comunicação. Foi fundada em 2010 pelo radialista Rafael Dutra, um paulistano amante da música dos anos 80 e da rádio. Seu objetivo desde o início era compartilhar suas duas paixões com outras pessoas do Brasil e do mundo, oferecendo uma viagem pelas melhores músicas que a década de 80 nos deixou.
Além de uma seleção diária dos melhores hits dos anos 80, conta também em sua programação com o programa "It's Rock n Roll", dedicado à música Rock, e com o programa "FlashDance" para recordar os êxitos de dança que fizeram todo o mundo dançar nessa década.
Kategorien:&nbsp
Classic Hits, 80s, Adult Contemporary
Frequenzen Rádio 80 FM
São Paulo: Online
Zeitplan
| Zeit | Programm |
| --- | --- |
| 00:05 - 05:00 | Madrugada 80FM |
| 05:00 - 21:55 | Clássicas dos anos 80 |
| 19:30 - 21:00 | Rafael Dutra ao-vivo |
| 22:00 - 23:55 | Programação Light - As mais relaxantes da 80FM |
| Zeit | Programm |
| --- | --- |
| 00:05 - 05:00 | Madrugada 80FM |
| 05:00 - 21:55 | Clássicas dos anos 80 |
| 20:30 - 21:30 | Programa Disco de Vinil - ao-vivo |
| 22:00 - 23:55 | Programação Light - As mais relaxantes da 80FM |
| Zeit | Programm |
| --- | --- |
| 00:05 - 05:00 | Madrugada 80FM |
| 19:30 - 21:00 | Rafael Dutra ao-vivo |
| 21:00 - 21:55 | Clássicas dos anos 80 |
| 22:00 - 23:55 | Programação Light - As mais relaxantes da 80FM |
| Zeit | Programm |
| --- | --- |
| 00:05 - 05:00 | Madrugada 80FM |
| 05:00 - 21:55 | Clássicas dos anos 80 |
| 20:30 - 21:30 | Programa Disco de Vinil - ao-vivo |
| 22:00 - 23:55 | Programação Light - As mais relaxantes da 80FM |
| Zeit | Programm |
| --- | --- |
| 00:05 - 05:00 | Madrugada 80FM |
| 05:00 - 21:55 | Clássicas dos anos 80 |
| 19:30 - 21:00 | Rafael Dutra ao-vivo |
| 22:00 - 23:55 | Programação Light - As mais relaxantes da 80FM |
| Zeit | Programm |
| --- | --- |
| 00:05 - 05:00 | Madrugada 80FM |
| 05:00 - 20:00 | Clássicas dos anos 80 |
| 20:00 - 22:00 | Programa FlashDance - As clásssicas dançantes dos anos 80 - ao-vivo |
| Zeit | Programm |
| --- | --- |
| 00:05 - 05:00 | Madrugada 80FM |
| 05:00 - 21:55 | Clássicas dos anos 80 |
| 22:00 - 23:55 | Programação Light - As mais relaxantes da 80FM |
Top Songs
Letzte 7 Tage:
1. Cutting Crew - I've Been in Love Before
2. The KLF - Build a Fire
3. Gregory Abbott - Shake You Down
4. Billy Idol - Eyes Without a Face
5. Paul McCartney - Ebony and Ivory
6. Duran Duran - A View to a Kill (Live)
7. Christopher Cross - All Right
8. Tracy Chapman - Baby Can I Hold You
9. Alphaville - Forever Young (Hamel Album Mix)
10. Century - Lover Why
Letzte 30 Tage:
1. The KLF - Build a Fire
2. Cutting Crew - I've Been in Love Before
3. Paul Davis - Cool Night
4. Moby featuring Patti LaBelle - On My Own
5. Information Society - Repetition
6. New Edition - Is This the End
7. Michael Jackson - The Lady In My Life
8. The Jets - You Got It All
9. Frank Sinatra & Neil Diamond - Heartlight
10. Michael Jackson - Human Nature
Kontakte
Soziale Netzwerke
Teilen
Kommentare